Well I haven't updated my blog in a while, which the reason why is very simple: life has been so BOOOOOORING I've had nothing to write about. Boring for me and Else that is, not for Mum, oh no, Mum's had plenty of fun, gallivanting all over the place, to the South of France, to America, and Elsie and I just left behind, and nobody even thinking of us, except Auntie Linda, who sent us some toys, but nobody else even thought about us at all and especially not Mum.
And then when she got back she never even hardly looked at us, not even hello, just be quiet girls I've got to get this work done. Well Else and I we were so bored we were dying, especially me, I mean Elsie a bit, but especially me, cos Pies can get by, but Megastars need LOTS of entertainment.
Well, FINALLY, today, it was like Mum suddenly remembered I existed. Hey, girls, she says, so how d'you fancy going to the beach today? I'm like HELLO???? I mean, how do you THINK???? So then we got in the car and went, and seeing as how nowadays I only get to do something fun like once a decade, I knew I had to pack as much joy as I possibly could like into every single second. Elsie just pottered, but that's Elsie for you. Pies potter, Megastars not so much, actually Megastars not at all…
So here's the pics just to prove it actually happened, in case you think I must of been dreaming, which I wouldn't blame you neither, I half think I was myself.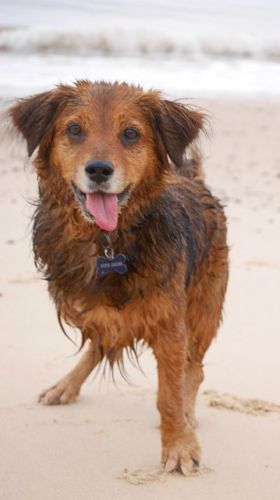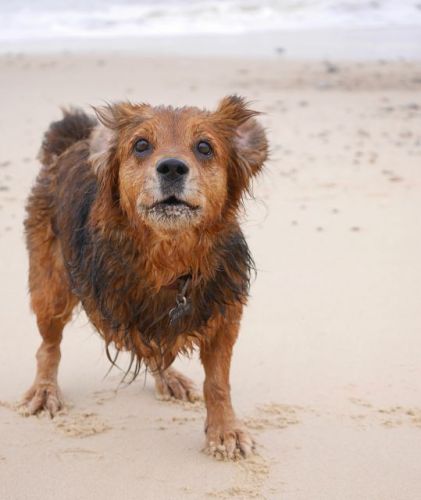 As I say, Else mostly pottered…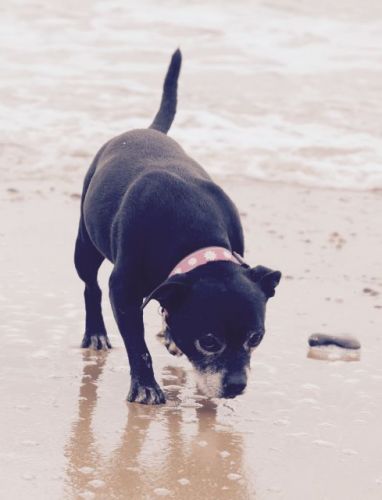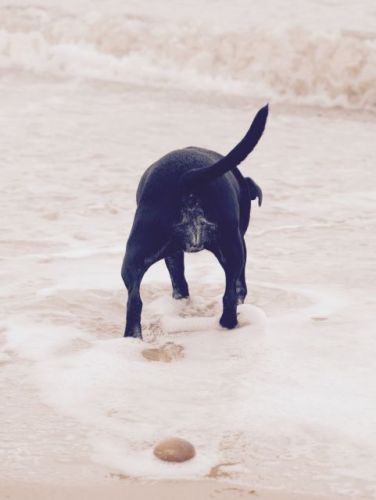 But I didn't, I went for a swim…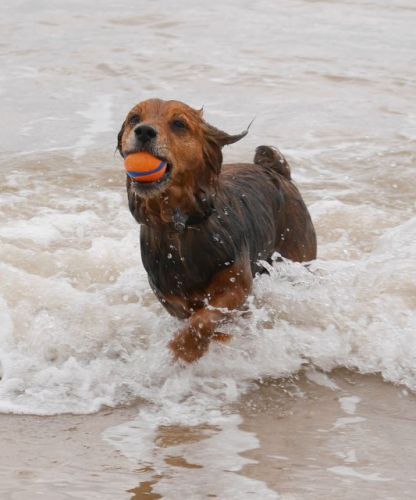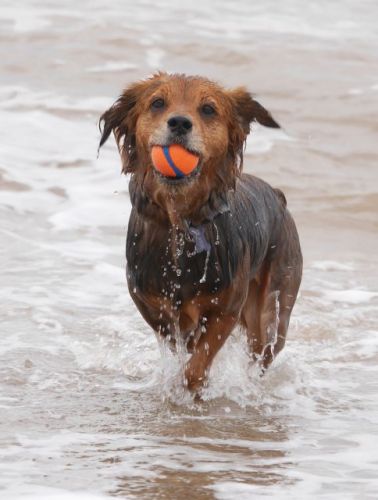 And then I did some digging…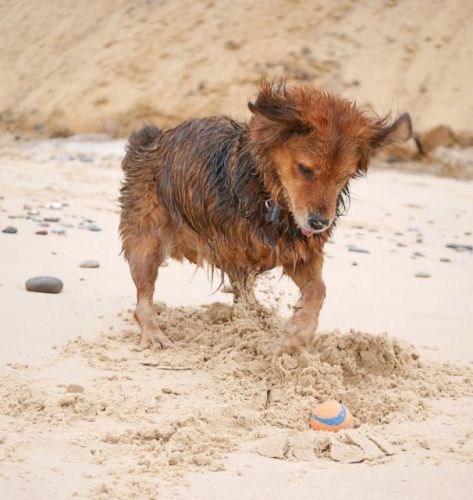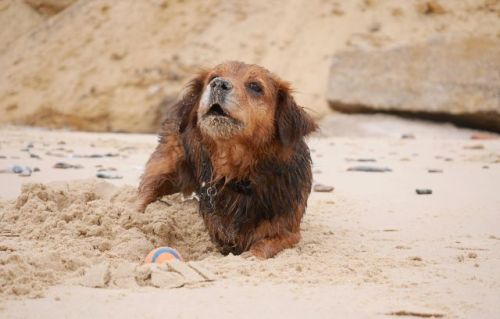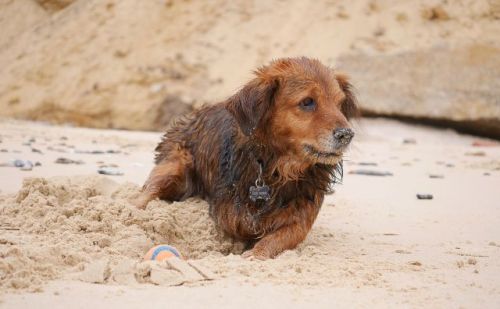 Else was still pottering…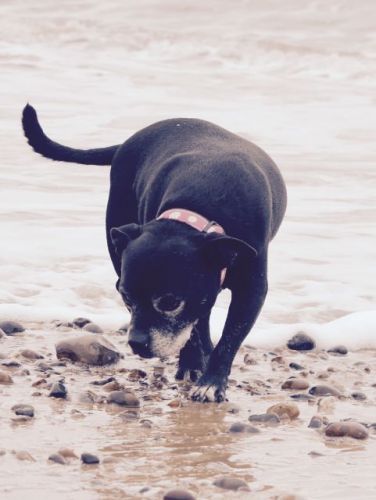 And then I had another swim, and Mum went all arty black and white, I'm like whatever just throw me the ball.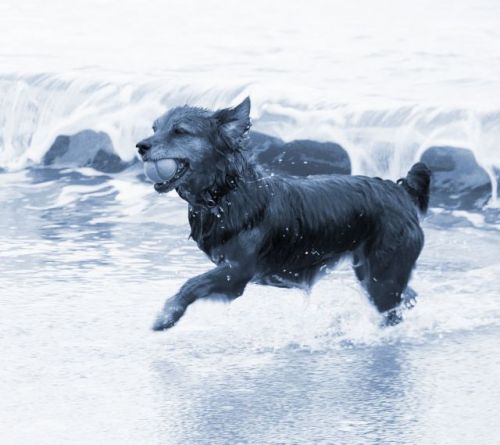 And Else thought for a bit. What shall I do now? I think I'll go for a potter…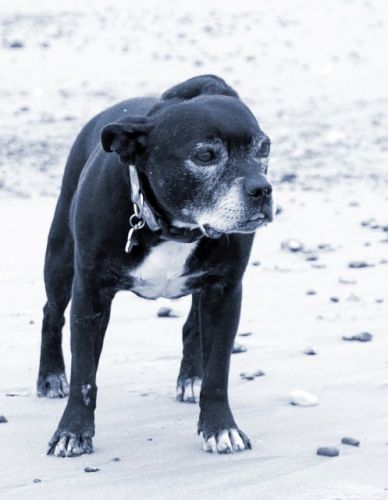 And then we did it all over again and that's how we spent our day, and it really honestly totally was the absolute best day EVER. And I'm not saying Mum's forgiven exactly for going away and leaving us but I reckon if we went a couple more times, well no promises but you know what I'm saying, let bygones be bygones and all of that, a couple more trips to the beach, a steak dinner, maybe, we'll have to see…