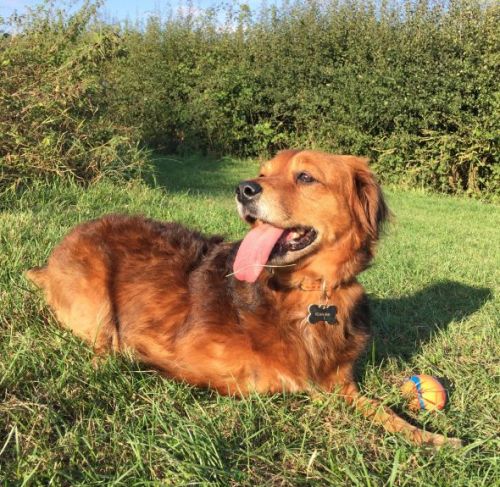 My 6½ month ampuversary portrait
So this is my official 6½ month ampuversary portrait. My six month ampuversary was two weeks ago and I enjoyed it so much I decided to celebrate my half month ampuversaries too. That way you get double. I love celebrations. Right now I'm celebrating Autumn too. Autumn is definitely Meg season. Mum says I'm the colour of Autumn leaves, like Autumn leaves after a long hot Summer, that's what she says and she gets all misty eyed and I'm like cringe.
The good thing about being the colour of Autumn leaves is the squirrels can't see you coming. I love squirrels. I'm definitely celebrating squirrels. In fact, here's a pic of me doing just that. There aren't many leaves yet, cos it's only just Autumn but there will be soon and everything will just keep getting better and better.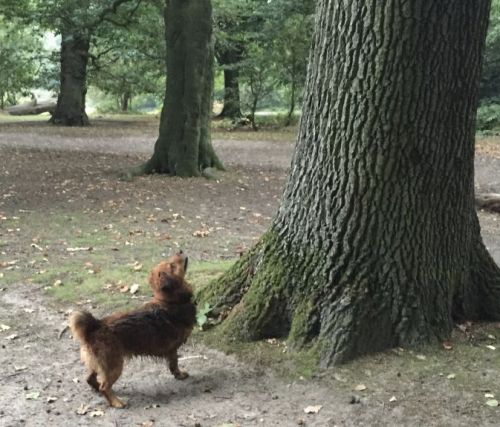 Me celebrating squirrels
So anyway, what I wanted to say, which it's hard to keep track of what with all the celebrating, is that 18 months ago this specialist vet with lots of letters after his name, told Mum there was no way I could cope on three legs. No way, he said. It's not an option. And he was very definite about it. And the thing is Mum very nearly believed him. I didn't, not for a second, but Mum very nearly did. So what I wanted to say is just think if she had, all the celebrating I'd of missed out on! And it just goes to show, that's all I'm saying, it just goes to show, cos seriously, do I look like I'm not coping?