So Meg was supposed to be writing her blog. She's got this thing about needing her own space to write. 'I've got to update my blog,' she said, like really self important. 'I'm going in the back and I don't want to be disturbed.'  Well after a bit, I realised that I couldn't hear anything. Meg's a pretty heavy typer, and when she's in the flow you can hear that keyboard clacking right through the house. 'What's she doing?' I said to Elsie, but Elsie just grunted. 'How would I know?' 'I can't hear her laughing,' I said. 'Can you? She always laughs when she's writing her blog.' 'She thinks she's so funny,' said Elsie, and grunted again.
So anyway, I snuck though the back, opened the door really quietly and this is what I found.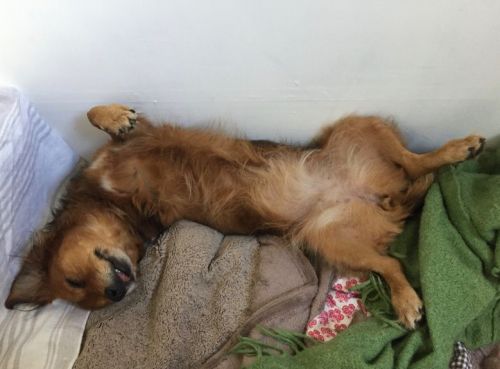 It seems Meg's update has been delayed. I blame the squirrels.
Apologies,
Meg's Mum.