Obviously, as a Megastar, I've always taken a pride in my figure, but I know as a Tripawd, it's especially important to stay on the skinny side. So…. it gives me great pleasure to announce that since losing my leg six months ago, I have lost a total of….. (drumroll)…. 4 whole kilos!!! (that's 8.8 lbs, for you American pawds).
At the time of my op, I was 18.9 kilos (41.5 lbs), and at my latest weigh in, I'm 14.9 kilos (32.8 lbs) and no I wasn't leaning against the wall (I only tried that once, okay, so just stop going on about it…).
We celebrated with a trip to the beach, so I could show off my new figure. Look at me, all glam!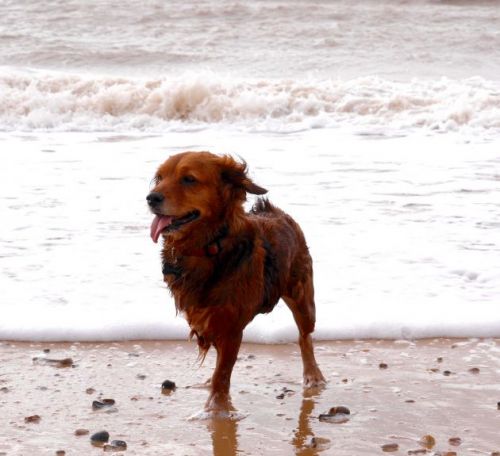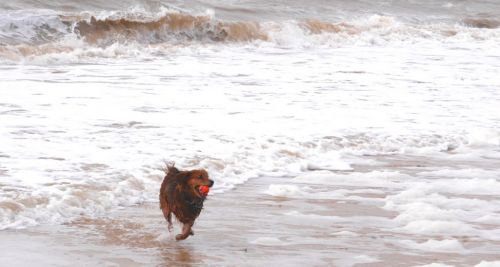 And here's a nice pic of me from the side. Bit of a moody model shot…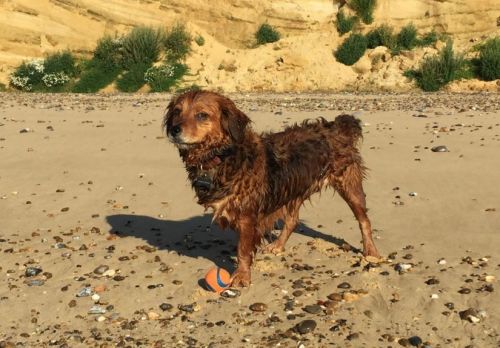 You could take a few tips, Hey Elsie?